Finding irregular vaginal discharge? A color guide of vaginal discharge.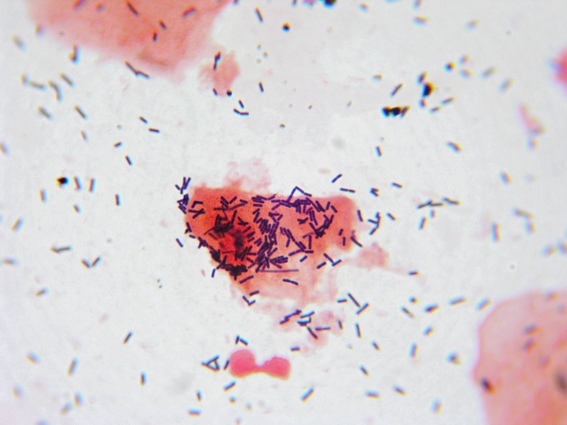 Many women like to look at the bottom of their pantie when in toilet. It is actually a good habit—by checking the underwear they notice the color, texture and consistency of their vaginal discharge.
Vaginal discharge can be of different colors, and some colors indicate infections or other health problems. The following is a guide to the colors of vaginal discharge and what they might mean for you. This will help you know when to see an ob-gyn, to know whether you are experiencing infections or other reproductive health issues.
---
Vaginal discharge: what is it?
Vaginal discharge is fluid released by the glands inside the vagina and cervix. The fluid carries away dead cells and bacteria, which keeps the vagina clean and helps prevent infection. The amount of vaginal discharge varies by individual, and the color, texture and amount of vaginal discharge vary according to menstrual cycle.
 From day 1 to day 5, which is the beginning of menstrual period, the discharge is slightly red as the body sheds uterine lining.
From day 6 to day 14, the cervical mucus will become cloudy and white or yellow, and perhaps a bit sticky. At the end of menstrual period, the egg starts to develop and mature, so you may have less vaginal discharge.
From day 14 to 25, the cervical mucus will be thin and slippery, much the same as an egg-white. The discharge after ovulation will be sticky and look white or yellow, with possibly cloudy texture.
From 25 to 28, the cervical mucus will lighten, and the person will have less vaginal discharge. This will continue until next period approaches.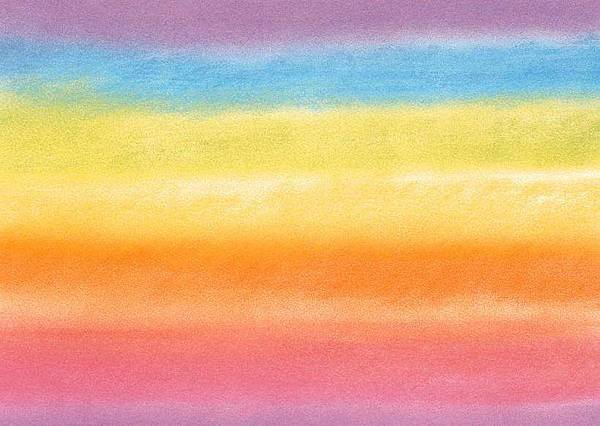 Vaginal Discharge: different colors and what they entail
Red Vaginal Discharge: Red discharge is usually due to bleeding from period. The shade can vary from bright to dark rust red. The average menstrual cycle is about 28 days, but anywhere between 21 to 25 days is normal. Menstrual period usually lasts from 3 to 5 days. It is recommended that one seeks medical advice when noticing red discharge between periods, as it can sometimes indicate a serious problem such as abnormal uterine bleeding.
Women who are undergoing menopause and have not had menstrual bleeding for more than a year should consult an ob-gyn doctor when noticing vaginal bleeding, as such a condition could be a sign of endometrial cancer.
White Discharge: The shade of white discharge can vary from milk white to light yellow white. White discharge is often normal, but when one sees chunky, cottage cheese-like discharge that smells, it usually is a sign of yeast infection. Thick white discharge with strong odor usually accompanies symptoms of itch and burning sensation around the vagina.
Yellow and Green Discharge: If one's discharge is the color of light yellow, it could be caused by a change in diet or recent intake of dietary supplements. Dark yellow, green yellowish discharge, however, are associated with bacterial infection (for example, trichomoniasis). If one sees thick, chunky discharge that has the color of yellow/green please see a doctor immediately.
Pink Discharge: Pink discharge can vary from the shade of light to dark pink, and it usually accompanies blood. There are several factors that contribute to pink discharge: bleeding before period, bleeding in the early stage of pregnancy, bleeding during ovulation, and bleeding caused by tears within vaginal wall or cervix (usually after sexual intercourse).
Clear Discharge: Most of the time, the discharge is clear or white, and the texture is thin and slippery (very much like egg-white). One may see even more clear discharge before ovulation, during sexual arousal or after getting pregnant.
Gray Discharge: Gray discharge is often a sign of bacterial infection. Bacterial infection often accompanies other symptoms, such as vaginal itch, irritation, odor, and vaginal swelling. Please consult a doctor immediately if you see gray discharge. The doctor usually will prescribe antibiotics after diagnosis.
---

When do I see a doctor?
The color of vaginal discharge can help you determine the state of vaginal health. You need to be wary of discharge that has strong odor or has irregular color because they are usually signs of vaginal health issues. Please see a doctor when you find the following signs:
Itch around vaginal/vulva area
Burning sensation or related discomfort
Foamy or chunky discharge
Bleeding between periods of after menopause
Repeated bleeding after sexual intercourse
Gray, yellow, or green discharge
Discharge with strong, bad smell
Burning sensation during urination
---
Most of the time, infections or hormonal imbalance will cause vaginal discharge to have unusual colors. So if you detect changes in your vaginal discharge that match any of the signs indicated above, please go see a doctor! Do not ignore these signs, as they might entail some serious reproductive health issues.