WellnuX NV5⁺Product Line: Helping Women Achieve Vaginal Health
NV5⁺ IS THE KEY THAT MAKES WELLNUX FEMININE PRODUCTS INNOVATIVE AND EFFECTIVE!
NV5⁺ is the most innovative solution to vaginal problems. Using the latest extraction and fermentation techniques, NV5⁺ is developed to inhibit bad bacteria while strengthen good bacteria, thereby raising the woman's innate immune mechanism. NV5⁺ is proven to inhibit pathogen such as staphylococcus aureus, E. Coli, candida albicans , klebsiella, and pseudomonas aeruginosa. It is also effective against trichomoniasis.
NV5⁺ also contains ingredients that prevent future vaginal infection by helping maintain a healthy, acidic pH balance of the vagina. Nourishing and non-irritating, NV5⁺ is specifically designed for women, bringing comfort and confidence to women of all ages and origins.
NV5⁺ has three benefits: it suppresses harmful bacteria inside vagina; it helps maintain a healthy acidic  vaginal environment; it raises vaginal defense against other harms. NV5⁺ is tested by Taiwan's SGS to have nearly 100% antimicrobial rate.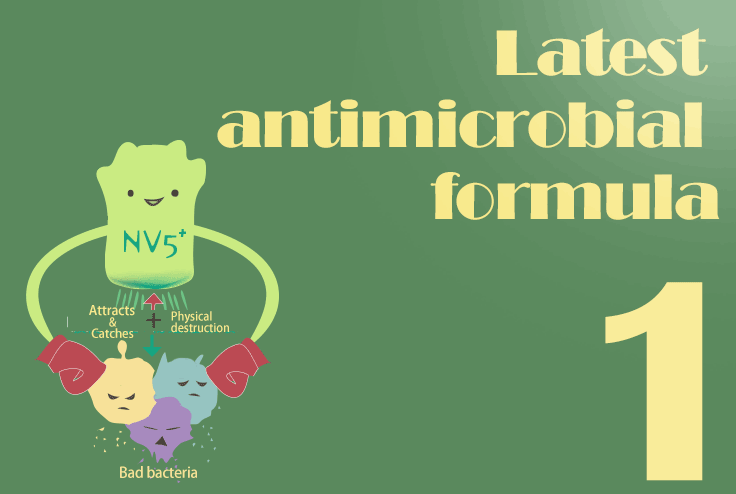 near 100% antimicrobial rate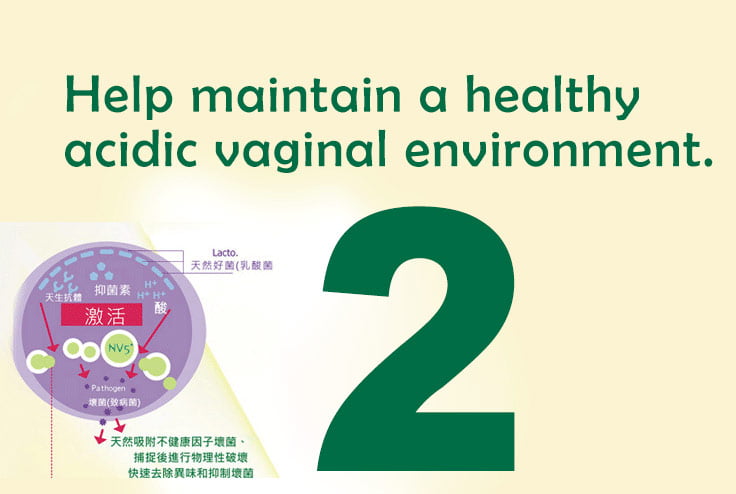 So that the woman's own body can fight against yeast and bacteria.
contains prebiotics that boost the performance of probiotics.